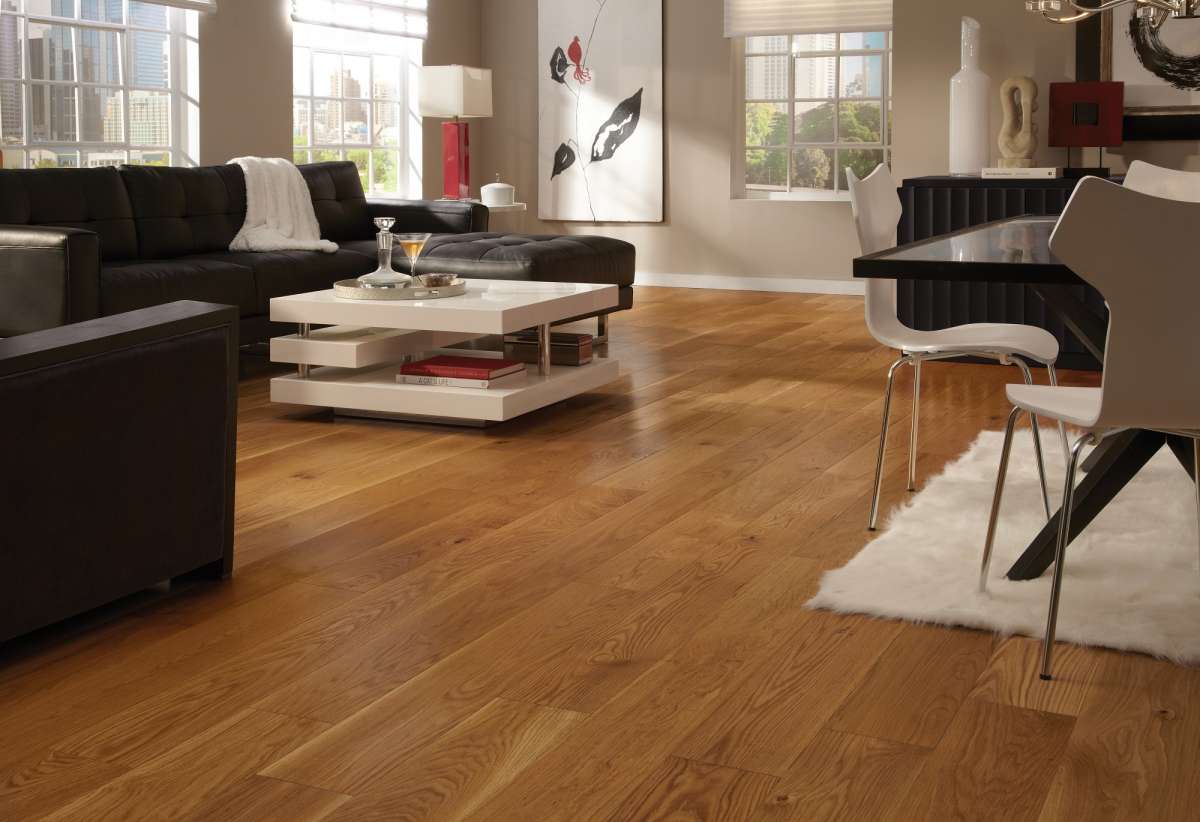 When you are considering hardwood flooring for your home, you are moving toward an incredible design element for your home that will create a cost-effective added-value to your home. Any realtor will agree that your investment in hardwood flooring will not only satisfy you as the homeowner, it will bring you a great return-on-investment should you put your home on the market down the road.
Somerset Hardwood Flooring, headquartered in Somerset, Kentucky, has been manufacturing high-quality floors for over 20 years. Located in the Appalachian timberlands, we control the quality of our lumber and the manufacturing process from the forest to your home. We manufacture flooring using a variety of woods, including the always-loved oak, both red and white, maple and hickory. Somerset Flooring has built our reputation through a great team of employees using USA-exclusive wood and state-of-the-art machinery. We are proud of our family-owned business and have built relationships through our distributors who are located conveniently all across the country. When you chose Somerset hardwood flooring, you will experience excellent customer service and a floor that delivers on quality, ease of installation and the stunning look you are seeking.
While hardwood flooring has always been a sign of a well-built home, it is now an essential ingredient for any home to demonstrate its great style. Today's hardwood floors offer homeowners a range of options and we have them all at Somerset Hardwood Flooring. One of the elements our customers zero in on is the width of planks. Over the years, wide plank flooring has grown in popularity and wide plank flooring is enjoying strong popularity today as never before and our ultra-wide plank flooring has a tremendous Wow! Factor.
At Somerset Hardwood Flooring, we have established that, for wide plank flooring, offering this exclusively in our SolidPlus® line is the best option for our customers. SolidPlus® is an engineered construction hardwood that is ½" thick and 8-ply, adding dimensional stability to the floor, a key benefit for wider width planks. SolidPlus® looks identical to solid hardwood flooring, with the added benefit of bringing stability to wide planks. We package our wide plank flooring in random lengths all the way up to 61/2 '.
When you check out wide plank flooring at Somerset, you have your choice of oak, maple or hickory with beautifully rich stain offerings in natural red or white oak, gunstock, colonial gray, midnight, maple mist, hickory toast and hickory saddle.
One of the greatest innovations in hardwood flooring is prefinishing and at Somerset Hardwood Flooring we have experienced a tsunami shift to prefinishing. While unfinished flooring remains available, many of our wide plank flooring customers prefer prefinishing for several reasons:
Unfinished flooring requires several steps after the floor is installed, sanding, staining and finishing, a messy and prolonged process.
Prefinished flooring comes with a factory-applied stain and finish that is difficult to accomplish when staining and finishing is done on-site at your home.
We perform an extra step with prefinishing that we call a "full face fill", sealing the wood's pores, resulting in a rich, ultra-smooth sheen that cannot be duplicated when finishing is done in your home.
Take the simple step of connecting with one of our distributors who will help you walk through the hardwood process and help you bring your dream of gorgeous wide plank flooring to life.