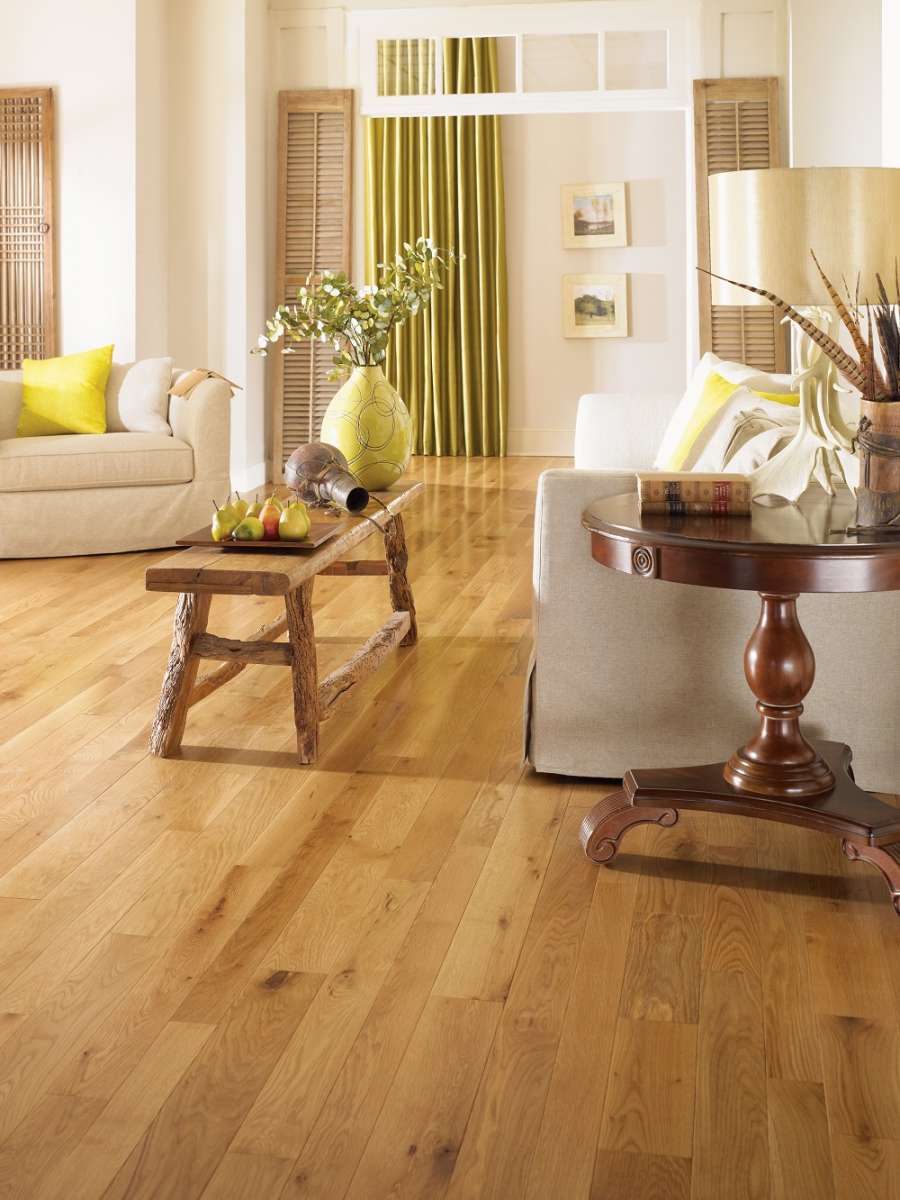 There is nothing like the beauty of real hardwood floors to add character to your home and deliver the message that this is a well-built quality house. While homes with real hardwood floors have always been a sign of quality, never before have they been so much in the forefront of design. In today's environment where HGTV has signaled that real hardwood floors are a must-have, a starting point, homeowners and home buyers everywhere consider quality hardwood floors an essential building block of design. Whether you are retro-fitting real hardwood floors into your existing home, you are moving into another home and want to add hardwood floors, or you are building a new home and want to construct with high-quality flooring, look no further than Somerset Hardwood Flooring for an incredible selection of outstanding real hardwood flooring.
Somerset Hardwood Flooring has been in the business of manufacturing real hardwood floors for nearly twenty years. Nestled in the heart of the Appalachian timberlands with headquarters in Somerset, Kentucky, our location has been ideal for us. We are one of only a few major flooring manufacturers to own and manage our own timberland and to employ a full-time forestry staff. Appalachian timber remains our single source for lumber, allowing us to proclaim our real hardwood floors as made in the USA, an important distinction today in terms of safety for your family. Appalachian hardwood is known for its strong fibers, contributing to its strength, durability and stability. Wood strength is an important factor for real hardwood floors that you want to endure well through the years.
You will be amazed with the array of offerings in Somerset hardwood floors. Whatever look you are seeking, you will find it at Somerset Hardwood Flooring. There are a number of considerations in our nine collections of oak, maple and hickory around which you can make your selection:
One of the great innovations in real hardwood floors is the option of engineered construction. We offer many of our planks in solid and/or SolidPlus® engineered construction. The look of solid and SolidPlus® flooring is identical, as is the maintenance. Engineered flooring is more dimensionally stable than solid wood flooring. If ever needed, SolidPlus® engineered floors with their 3mm wear layer can be sanded and refinished. SolidPlus® engineered flooring can be installed on any grade level, including basements.
Another great innovation that has occurred over the years in real hardwood floors is the option of pre-finishing. When you select pre-finished hardwood flooring, you are purchasing a finished product, not a product in the rough with much work yet to be done after installation. While some homeowners opt for unfinished planks, many of today's buyers love the simplified process with the installation of pre-finished planks, requiring no staining, sanding or finishing on-site.
The availability throughout the collections for planks of varying widths provides our customers the opportunity to find the width of plank they are seeking. All planks are shipped in packages of random lengths.
The variety of oak, maple and hickory Appalachian hardwood, with their variances in tone and grain, affords our customers the opportunity to custom design their real hardwood floors.
When you contact a Somerset Hardwood Flooring retailer, you will be able to tap into the advice of a real hardwood flooring professional who will help you to consider all of the amazing possibilities for your real hardwood floors. Real hardwood floors are a smart investment: you will enjoy the beauty of your floors for years to come and you will enhance the value of your home for your next buyer. Contact a Somerset Hardwood Flooring retailer today and take your first step toward stunning real hardwood floors.