Home owners everywhere are embracing hardwood flooring for its double return on investment:
Hardwood floors deliver the ultimate in classic beauty for homeowners seeking floors that will withstand the test of time for both durability and beauty.
The investment in hardwood floors directly increases the value of homes. Hardwood floors have always been recognized as an indication of added-value and quality.
Somerset Hardwood Flooring, headquartered in Somerset, Kentucky adjacent to the Appalachian timberlands, has been in the business of manufacturing hardwood planking for nearly 20 years. Over the years, our customer base has moved the market from unfinished hardwood to pre-finished hardwood. Somerset customers appreciate our pre-finished flooring for several reasons: Somerset pre-finished flooring arrives at your home with a stunning finish, unlike unfinished flooring which has the staining and finishing process yet to be done. Not only is this a huge time-saver with its elimination of the staining and finishing steps after delivery to your home, pre-finishing provides a consistency to the look of your floor that you will appreciate over time.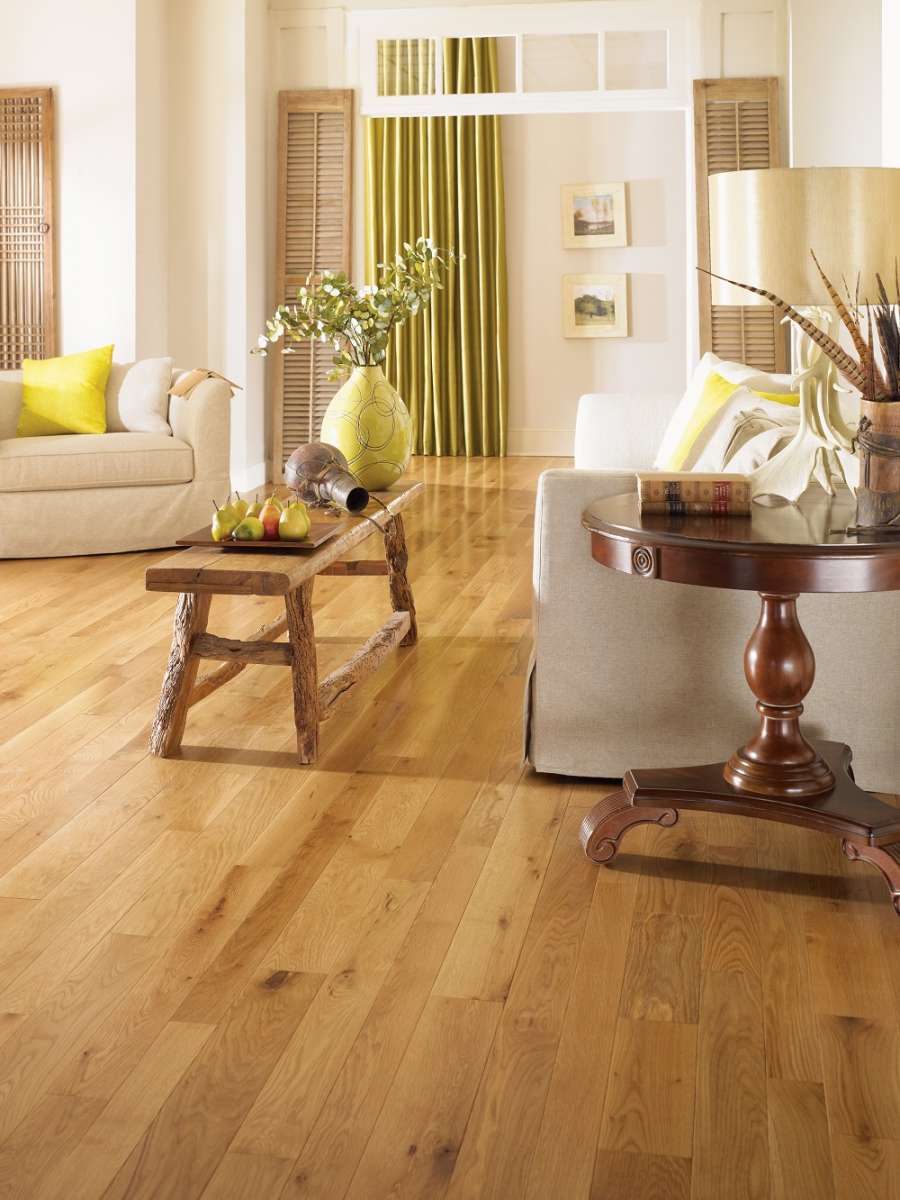 Somerset Hardwood Flooring's pre-finished oak hardwood flooring is one of our most popular products. Oak is a particularly ideal hardwood for your floor with its beauty, its hardness and its durability. Oak is tremendously versatile and you will be impressed with the array of tones and textures from which to select. When you visit a Somerset Hardwood retailer, you will be able to browse through our beautiful collections, varying in style:
Hand Crafted
Color Strip
Homestyle
High Gloss
Classic
Character
Specialty
Wide Plank
Color Plank
Within these collections, you are bound to find flooring that captures the precise look that you are seeking. Hardwood flooring today offers a range of elements from which to select. Pre-finished oak hardwood flooring is simply the tip of the iceberg when you are deciding what to do! When you decide to do oak flooring, you will have incredible options of oak available in each of these flooring collections. Your Somerset retailer will help you sort through all of this in order to get you the pre-finished oak hardwood flooring of your dreams. Your distributor will also help you to decide on plank width and to understand the differences between Solid and SolidPlus® flooring.
When you select pre-finished oak hardwood flooring from Somerset, you are choosing high quality hardwood, sourced from Appalachia, the finest natural woods resource in America, manufactured and dried, milled and finished under our control. At Somerset Hardwood Flooring we take great pride in satisfying our customers and we accomplish this by using only the best native hardwoods and investing in the most modern manufacturing equipment and highly skilled employees.
Hardwood flooring should be viewed by a home owner as an investment rather than an expense. You are adding a design feature that is, of course, fashionable, but it is also going to add lasting value to your home. And, best of all, your floor will be a one-of-a-kind as it captures the streaks and knots of oak. Contact a Somerset Hardwood Flooring distributor today and see for yourself how hardwood floors can add amazing beauty and enhanced value to your home.