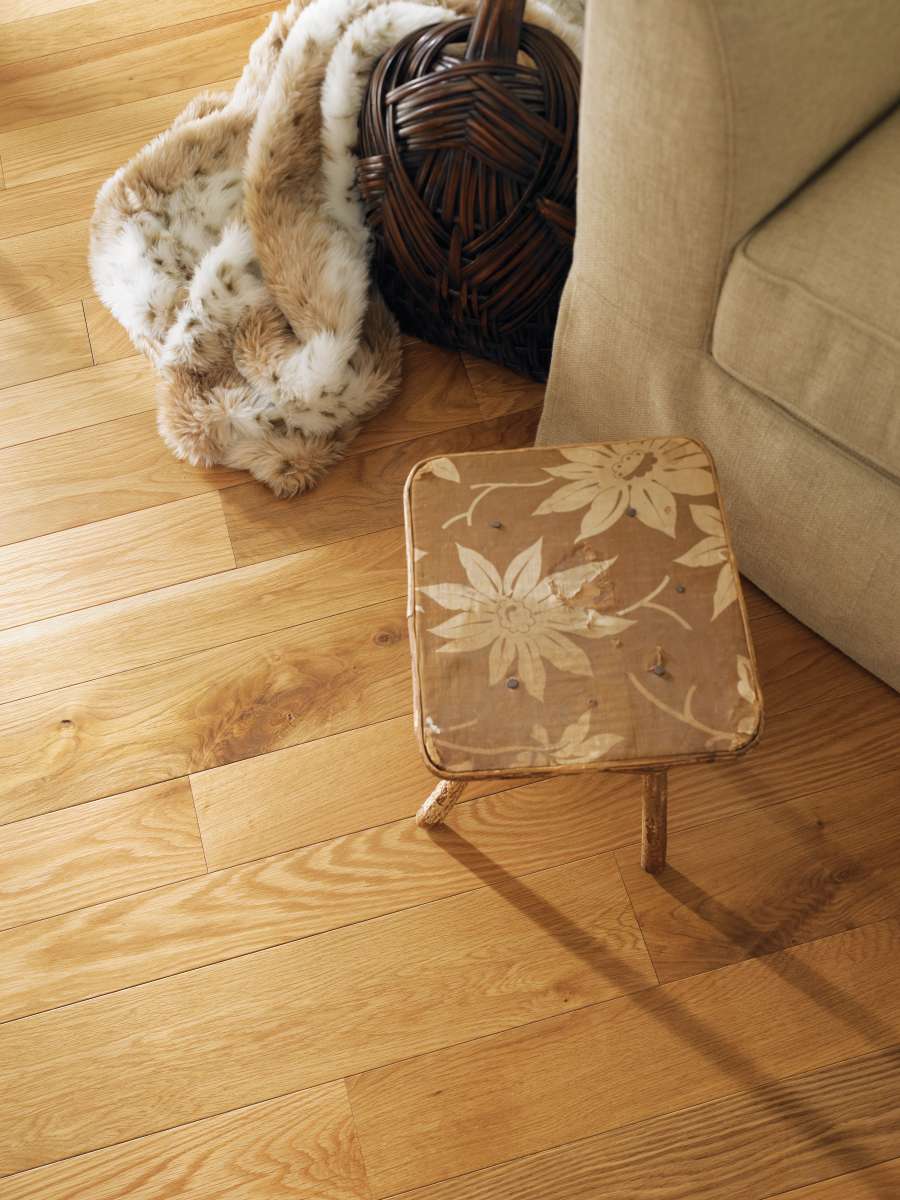 With the incredible popularity of hardwood flooring today, oak hardwood flooring continues to be the #1 favorite of homeowners. At Somerset Hardwood Flooring, the demand for oak floors has never been stronger. We have been in the business of providing great oak flooring to thousands of customers for nearly twenty years and oak hardwood flooring has continued to be a consistent favorite. With our corporate headquarters located in Somerset, Kentucky, the heart of the Appalachian timberlands, our company is proud to use native woods, not just because they are from our region but because these are of the highest quality.
When shopping for oak hardwood flooring, Somerset Hardwood Flooring has retailers everywhere who will assist you through this process. As customer interest in pre-finished hardwood flooring has taken over the market, you will appreciate the simplicity this delivers: because of pre-finishing, the lengthy steps required to stain a new floor have been eliminated. Once your oak hardwood flooring is installed, you are good to go!
We offer multiple collections, all of which include options made from oak hardwood. These collections offer something for everyone, based upon the look you are trying to achieve. Within each of these collections, you will find flooring available in different widths, with a large array of different stains and techniques, and, in most instances, you will be able to chose between solid hardwood and SolidPlus® engineered construction hardwood.
Our retailers will help you to decide whether solid (homogenous from top to bottom) or SolidPlus® (layered engineered construction) is the best choice for you, based upon where the flooring will be installed. SolidPlus® has become a consumer favorite for a number of reasons:
SolidPlus® is identical in look to Somerset solid flooring.
SolidPlus® can be refinished when needed.
SolidPlus® can be used in a variety of settings, including basements.
SolidPlus® is eco-sensible, yielding more flooring from its source than solid hardwood.
The quality and craftsmanship of your oak hardwood flooring is important to us at Somerset Hardwood Flooring. As a vertically integrated company, we are involved in every element of your flooring. With our own lumber processing and manufacturing, along with our drying, milling and finishing in-house, we are in control of your floor materials from start to finish. When you buy your oak hardwood flooring from us, your installers will appreciate the consistent quality of our flooring resulting in easier installation.
Oak is an ideal hardwood for your flooring. Known for its beauty and durability, home owners can rest assured that their investment in oak hardwood flooring will not only make a design statement, it will bring a great financial return over the years. Why oak hardwood flooring?
Customers recognize the high-quality of oak and that its rich coloring will wear well.
Many of our customers chose oak for its strength, resulting in great scratch resistance.
Many of our customers prefer the look of oak with its prominent, attractive grain.
Customers appreciate that oak stains beautifully and predictably.
Contact a Somerset Hardwood Flooring retailer today and take that first step to a beautiful oak hardwood floor!