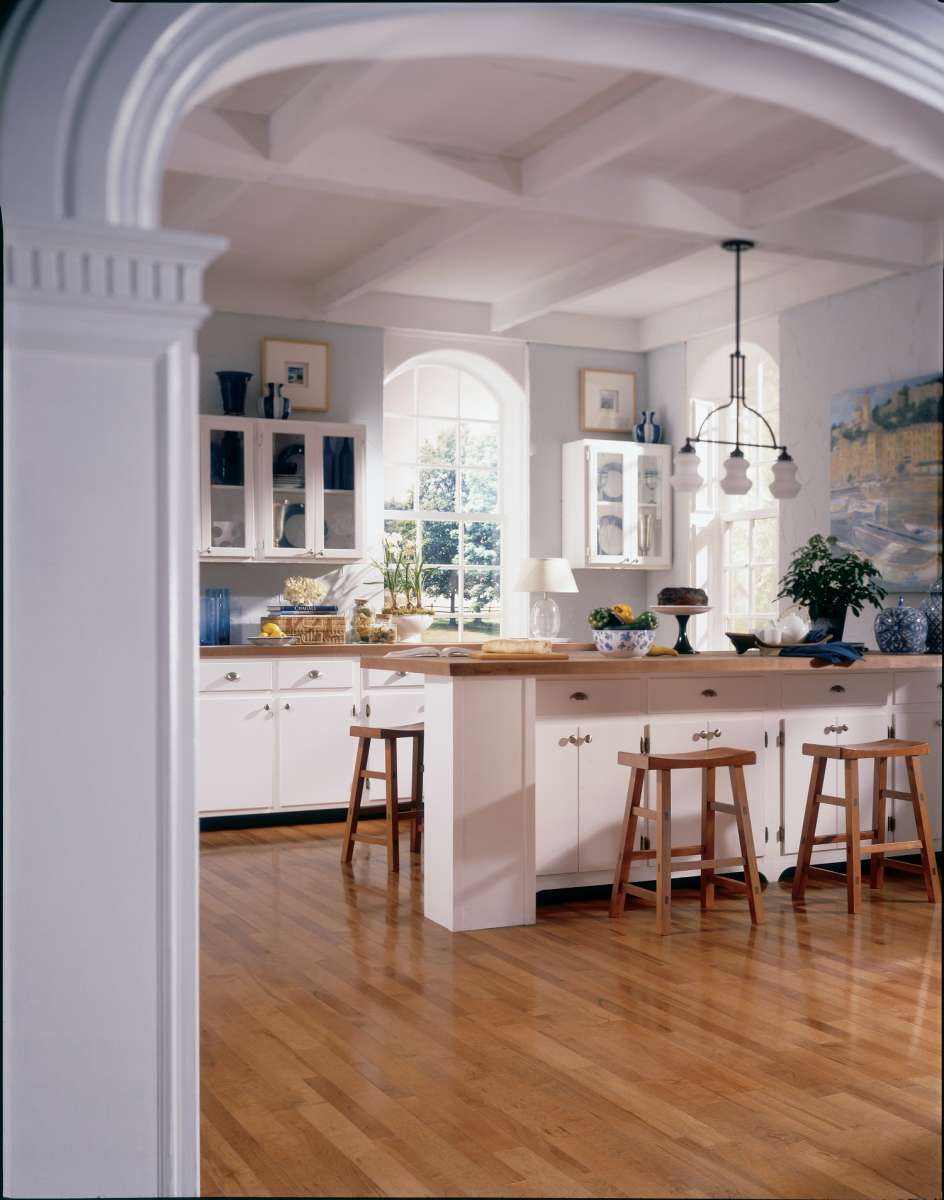 When you are thinking about hardwood flooring for your home, there are a number of considerations for you to think through. At Somerset Hardwood Flooring, with distributors everywhere, we will help you to anticipate these factors and guide you smoothly to elegant hardwood floors. We professionally assist you to work through these decisions with clarity, not bewilderment, resulting in the flooring of your dreams and added value to your home.
One of the more popular woods chosen by homeowners today is maple. Somerset Hardwood Flooring offers a stunning array of maple hardwood flooring options. Maple is an outstanding flooring material due to its hardness and its natural beauty. While oak is used as the standard for flooring hardness, maple actually is somewhat harder than oak, contributing to maple hardwood flooring being an excellent option. Maple hardwood flooring is also less porous than oak, making it more resistant to scratching and dents.
In terms of style, maple has a light, natural finish, a subtle grain that works well everywhere but is especially popular when customers are dealing with large spaces. Maple's impressive durability makes maple hardwood flooring an excellent choice for high traffic spaces. If you lean to a more contemporary look for your home, maple is frequently chosen for a consistent contemporary look. If you are looking for affordable pricing and durability, maple hardwood flooring is a strong option.
At Somerset Hardwood Flooring, a family-owned company, we have been in business for over 20 years, assisting customers to make great decisions that result in hardwood flooring that not only meets but exceeds their expectations. We are headquartered in Somerset, Kentucky, adjacent to the Appalachian timberlands. As a vertically integrated company, we control your flooring from the forest to your home, assuring customers that our USA-hardwood is of the quality you deserve and with which we want to stake our reputation.
We divide our hardwood flooring products at Somerset Hardwood Flooring into a variety of collections that help our customers to zero in on the perfect flooring for their home. We also offer maple hardwood flooring options of Solid and SolidPlus®. SolidPlus® hardwood is an engineered flooring product that is the same solid, sawn maple wood with the added benefit of multi-layer, cross-grained construction for dimensional stability and installation flexibility.
If you are focusing on maple hardwood flooring, we offer a variety of options:
Hand Crafted Collection – Maple hardwood flooring is available in 3 ¼", 4" and 5" random width SolidPlus® or 6" ultra-wide SolidPlus® plank.
Character Collection – Maple hardwood flooring is available in both Solid and SolidPlus® planking in a wide range of widths.
Specialty - Maple hardwood flooring is available in both Solid and SolidPlus® planking in a wide range of widths.
Wide Plank - Maple hardwood flooring is available SolidPlus® planking in 6"-7" widths.
You will love the ease with which your Somerset Hardwood Flooring distributor will assist you in planning for your new and beautiful maple hardwood flooring. Contact your Somerset Hardwood Flooring distributor today – and learn how you can add to the beauty and value of your home with flooring that will give you years of high-quality and style while standing the test of time.