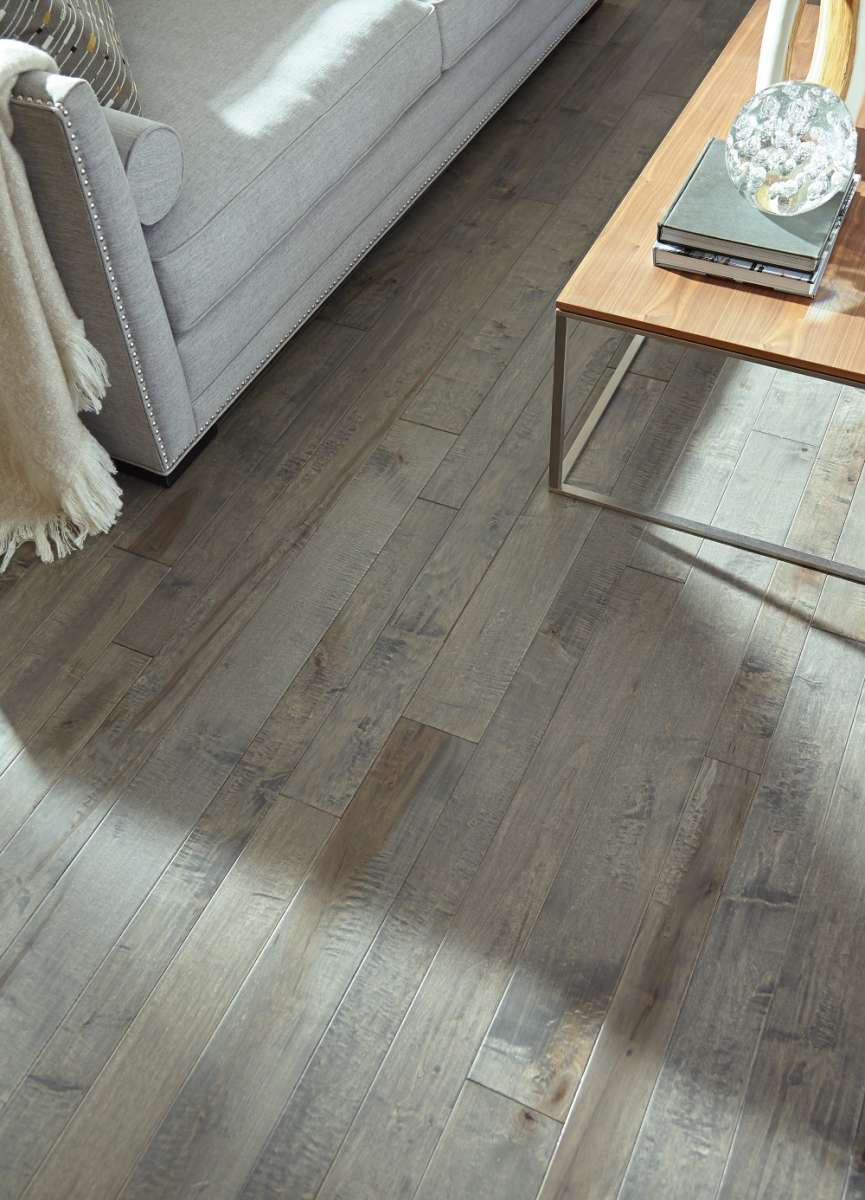 You often hear the expression that "there is nothing new under the sun" and, ultimately, we all find this to be true. If you are thinking about hardwood flooring for your home, you definitely are considering one of the hottest elements in home design and you are focusing on a design element that is timeless. Many of us have warm memories of classic homes in our past with beautiful hardwood floors and now, years later, you want this for your home. Hardwood floors have been around forever and they are now a must-have in fine new homes, room additions and remodeling. There is no better investment in your home than hardwood floors!
If you are looking for hardwood flooring for your home, look no further than Somerset Hardwood Flooring for the best selection of high-quality flooring in a variety of woods, stains and finishes. We are a family-owned business, headquartered in Somerset, Kentucky, nestled in the heart of the Appalachian timberlands. You can have confidence in the quality of our hardwood floors, knowing that they are manufactured exclusively from Appalachian hardwoods. We are one of only a few hardwood flooring manufacturers to actually own our forests and manage them with eco-responsibility. With control over our products from the forest to your home, you can have great confidence in the quality and safety of our made-in-the-USA hardwood flooring.
Part of the popularity of hardwood flooring is the renewed interest in hand scraped wood flooring. While this was essentially what all hardwood flooring surfaces were in the past, it is now a sought-after option for people who are looking for something that looks just a little bit different. Providing a unique look with its distressed wood look, many homeowners use hand scraped wood flooring for its more casual, rustic and lived-in style. Hand scraped wood flooring is often installed in older homes or historic homes.
When you check out the Hand Crafted Collection with your Somerset Hardwood Flooring retailer, you will find flooring of high quality that will wear incredibly well through the years. There are several benefits of hand-scraped wood flooring that make it a popular choice:
You will appreciate the Unique Appearance of hand scraped wood flooring.
Hand scraped wood flooring has Extended Durability as its surface blends well with normal wear and tear, looking great year after year.
Hand scraped hard wood flooring is at the top of the list with its Lower Maintenance Needs due to its distressed finish.
The Hand Crafted Collection at Somerset Hardwood Flooring is available exclusively in our popular SolidPlus® engineered construction. With a 3mm wear surface, SolidPlus® looks identically beautiful to solid hardwood flooring. It wears equally as well as solid hardwood. With greater dimensional stability, the ability to be installed on, above or below (basement) surface and its eco-sensibility, SolidPlus® engineered construction is an excellent choice. We offer hand scraped wood flooring in a variety of plank widths from 3 ¼" up to 7", all with eased edges and ends. Constructed from Appalachian oak, maple and hickory, we offer this flooring with a wide variety of stains including Ocean Gray, Dark Forest, Winter Wheat, Antique Bronze, Buttercup, Royal Bronze, Vintage Oak and Rustic Autumn. All of our hand scraped wood flooring is pre-finished in a soft low gloss that we refer to as our "ultimate" finish, a subtle finish that is virtually impossible to achieve when finishing is done onsite rather than at the factory. Our customers are thrilled with Somerset Hardwood Flooring's innovative pre-finishing that precludes the need to stain, sand and finish at home!
If you are in the market for striking hand scraped wood flooring, contact a Somerset Hardwood Flooring retailer today for a tour of the best hardwood floorings on the market.