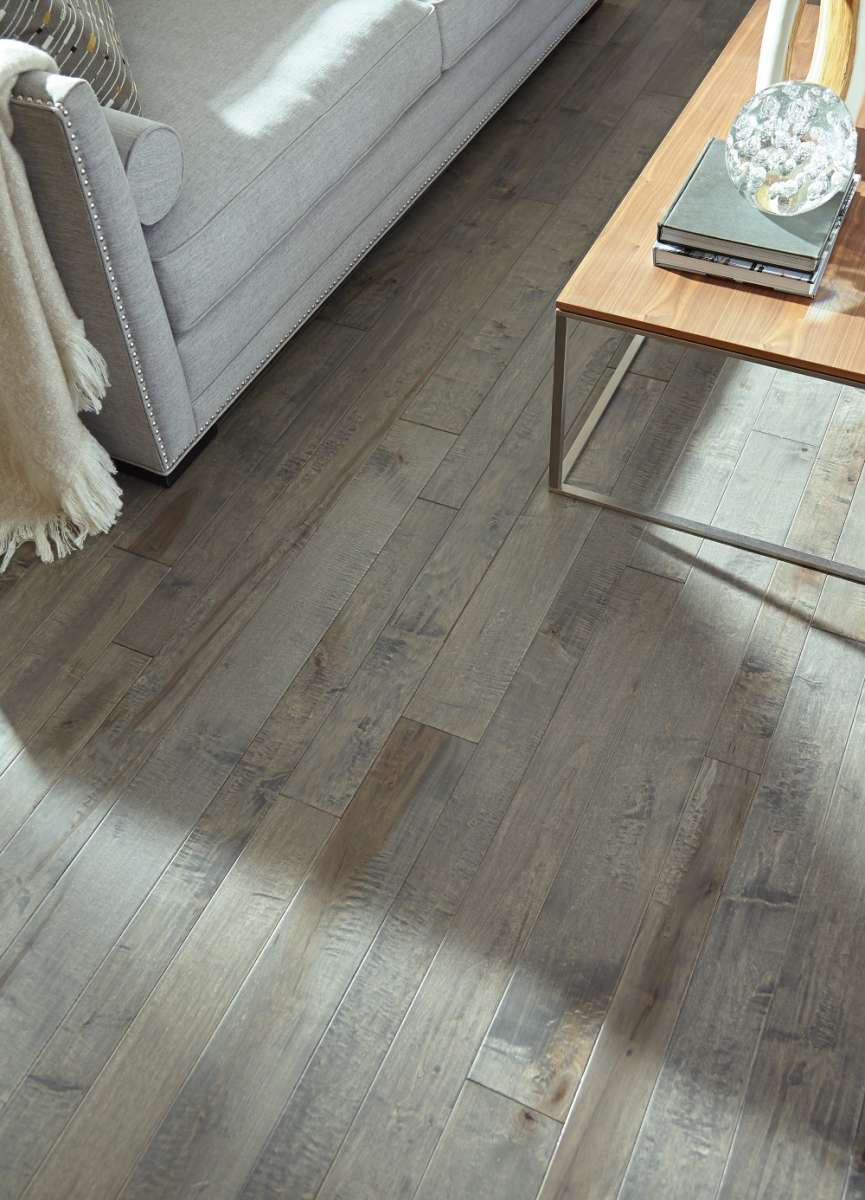 When you are thinking about hardwood flooring for your home, there are a number of elements to consider. First and foremost, you need to shop carefully for high-quality hardwood that will give you the look that you want and withstand the test of time with wear-and-tear. When you select your USA-sourced and manufactured hardwood flooring from Somerset Hardwood Flooring, you will absolutely accomplish both: a stunning look and outstanding quality.
Having been in the hardwood flooring business for over 20 years, Somerset Hardwood Flooring is a family-owned business that is here to stay. Our corporate headquarters are in Somerset, Kentucky, adjacent to the Appalachian timberlands. We are able to deliver the best in Appalachian hardwood flooring through our vertical integration, controlling our product from the forest to your home. Our state-of-the-art facilities are designed with our high-quality end product at its core. We do our drying, milling and finishing in-house and have built a great team that takes pride in delivering an outstanding product to our customers.
What about the quality of Appalachian hardwood? Experts everywhere agree that native Appalachian timber is the finest natural hardwood resource in America. Our selection of Appalachian hardwood flooring available through Somerset consists of a broad selection of oak, maple and hickory.
When you contact a Somerset Hardwood Flooring retailer, you will be dealing with an expert on Appalachian hardwood flooring. You will learn more about our use of only top-quality timber. You will be introduced to our various collections, of which there are nine, that include an array of options that will definitely include the flooring of your dreams. Some of your considerations will include:
Type of wood

Oak – Known for its beauty and durability, homeowners have loved Appalachian hardwood oak flooring for generations.
Maple – The more subtle grain of maple Appalachian hardwood flooring makes it an excellent choice, especially when homeowners are dealing with large and/or high-traffic spaces.
Hickory – Due to its hardness and its bold look with knots, markings and variations in color, hickory is an excellent Appalachian hardwood flooring choice.

Unfinished or pre-finished

Some customers prefer unfinished floors that will be installed in their home with sanding, staining and finishing done on-site.
Pre-finished hardwood flooring has taken over the market due to the ease of hardwood flooring without the hassle of sanding, staining and finishing to follow.

Solid or SolidPlus®

Solid hardwood flooring is homogenous from top to bottom.
SolidPlus® is layered engineered construction that looks exactly like solid hardwood flooring.

Width of planks: At Somerset Hardwood Flooring you will find planks in a wide variety of widths from 2 ¼" to 7", able to accommodate whatever you want for your floor from traditional to wide to random width.
Just as Appalachia is widely known for its natural beauty and native trees, so also is Somerset Hardwood Flooring known for responsibly bringing this incredible beauty into your home. We are one of only a few major flooring manufacturers to own and manage our own timberland and to employ a full-time forestry staff. We have put together 100-year plans for the forest we own. We think it's the right thing to do for the future of our company, our employees, and our families. Contact a Somerset Hardwood Flooring retailer today and explore your possibilities!